Yiwu Sourcing Agent
What We Offer:
---
We offer a sourcing report up to buyer's needs, to help them make good decisions.
Our sourcing report contains, but not limit to:
Availability – tells you if your products are available.
Price - we can get better prices in many cases. 
Contacts – for you have DIRECT access to suppliers.
MOQ, lead time, freight... that finally can get things moving.
How We Charge:
---
15.00 USD/hour. 
For over-200USD-reports, we ask 50% in advance,  the rest 50% ONLY be paid when customers are happy about our report. 
We accept paypal, western union and bank transfer. 
Why Us?
---
We're FAST!
Our Yiwu office is 5 minutes from Yiwu main market. We have offices in Guangzhou and Qingdao. We can get same much valuable information as overseas buyers do by themselves, but only within 1/3 of their time.
We offer JUST RIGHT Information!
Everyone can easily get hundreds of pages "related" information from Google or b2b sites. But only good useful information helps. Let us filter junks and keep SOLID.
We're Affordable!
Only 15.00USD/hour. 
Contact Us by Phone / WhatsApp / Wechat :

---
China Time Now: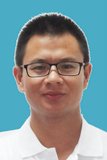 6:00 am - 1:00 pm

Jack Yang
+86 159 2428 6660
1:00 pm - 5:00 pm
Tony Chen
+86 152 6860 9198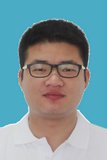 5:00 pm - 10:00 pm
Mike Zhou
+86 180 5896 2885
* For fast reply, please contact one of us according to above time, we will reach you in a short while. You can also leave us a message below. Thank you!
>> Back Home