Yiwu Consolidate Shipping Agent

What We Offer:
---
We consolidate shipments from different suppliers located in and around Yiwu, ship out together by FCL(Full Container Load), to save cost and ship safer.
We also can consolidate different small air shipments from all over China and ship out as one big air shipment to have huge price advantage. 
* Copywrite-issues products  and dangerous products are NOT accepted. 
Who May Need Us:
---
Buyers who have LCL(less than container load) shipments in and around Yiwu, want to combine them and ship out of Yiwu by FCL.
Buyers who have air shipments from other parts of China want to ship out together cheaper.
*Again, we have huge price advantage with consolidating air shipments, compared to most manufacturers in other parts of China. 
How We Charge:
---
We charge minimum 150USD commission per shipment, estimated quotes available when we're clear of the workload and detailed packing list. 
Our Advantage:
---
Consolidate shipping is becoming popular and easy in Yiwu when Yiwu itself is becoming an inland hub. It's much cheaper to do consolidate in Yiwu as so many cargo are moved in and out every day.
After 4 years of consolidate, watching container load, we're now quite experienced with consolidating. We're very confident about consolidate general merchandise.
Contact Us by Phone / WhatsApp / Wechat :

---
China Time Now: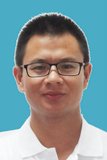 6:00 am - 1:00 pm

Jack Yang
+86 159 2428 6660
1:00 pm - 5:00 pm
Tony Chen
+86 152 6860 9198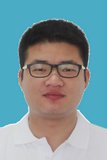 5:00 pm - 10:00 pm
Mike Zhou
+86 180 5896 2885
* For fast reply, please contact one of us according to above time, we will reach you in a short while. You can also leave us a message below. Thank you!
>> Back Home