Yiwu Market Buying Agent
-we make your buying safe and easy.
Before Your Visit:
---
We give suggestions, based on our local knowledge and experience, for you to have a productive visit.
We help with hotel booking and transportation, for you to have GOOD rates and enjoy LOTS of convenience.
During Your Visit:
---
We offer a buying guide for direction, translation, negotiation, evaluation and order information management, for you to have an enjoyable experience.
RATE: 300-600CNY (about 50-95USD) per day for different level guides.
*We can also offer this service FREE OF CHARGE for serious buyers.
After Your Visit:
---
We follow up orders and production, handle payments, collect, QC, watch container load(FCL), arrange shipping, prepare customs papers, declaration(when use our forwarder), send out papers. 
For above work, we charge a 3-8% commission of your total purchase value. *Click here for our detailed commission structure.
Contact Us by Phone / WhatsApp / Wechat :

---
China Time Now: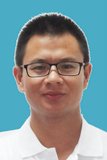 6:00 am - 1:00 pm

Jack Yang
+86 159 2428 6660
1:00 pm - 5:00 pm
Tony Chen
+86 152 6860 9198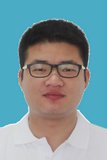 5:00 pm - 10:00 pm
Mike Zhou
+86 180 5896 2885
* For fast reply, please contact one of us according to above time, we will reach you in a short while. You can also leave us a message below. Thank you!
>> Back Home