Yiwu QC Agent
What We Offer:
---
QC/QA services for general merchandise in and around Yiwu area, Guangzhou area, and Qingdao area.
QCed-percentage is from 5-50%, up to customers requirements.
We watch container load in above areas for general merchandises too.
Who May Need Us:
---
Who has general merchandise to be inspected in/around Yiwu, Guangzhou and Qingdao area.
How We Charge:
---
120USD/day, transportation and accommodation (if any) not included.
*All our inspectors are of 3+ yrs experiences in this field. We learned a lot as we grew, which means we will use our experiences and expertise to save customers' money and headache.
Contact Us by Phone / WhatsApp / Wechat :

---
China Time Now: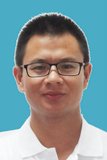 6:00 am - 1:00 pm

Jack Yang
+86 159 2428 6660
1:00 pm - 5:00 pm
Tony Chen
+86 152 6860 9198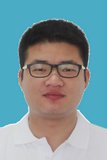 5:00 pm - 10:00 pm
Mike Zhou
+86 180 5896 2885
* For fast reply, please contact one of us according to above time, we will reach you in a short while. You can also leave us a message below. Thank you!
>> Back Home