About Us
History and Glory:
---
YIWU JIN-JACK IMP. & EXP. CO., LTD is a member of GOOD FOUR GRP. We've established since end of 2009. We registered under Yiwu AIC with company ID:3307 8200 0124 638 (义乌市金杰进出口有限公司).
By 2017, we've served more than 300 visitors globally, helped over 200 visitors buy from Yiwu successfully, maintained over 80 return customers. Our annual turnover reached 7,700,000USD in 2017.
Our main customers are from Europe, America, and Australia.

People Is Our Biggest Asset:
---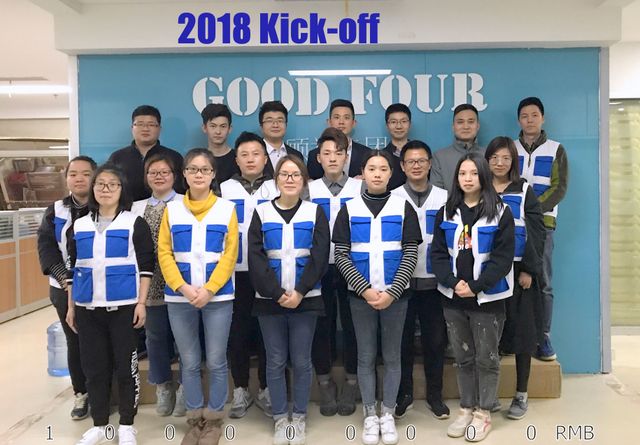 Good Four 2018 Kickoff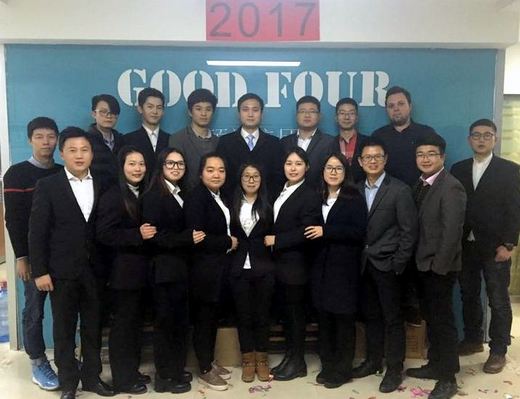 Good Four Group 2017 Kick Off

Our Business Cornerstones:
---


Our Mission:
---
To be "A GOOD Yiwu Agent" to EACH of our customer.
Contact Jack:

---
jack.yang@yiwu-market-guide.com 
+86 159 2428 6660 (Mob./WhatsApp/iMessage/WeChat) 
China Time Now:

>> Back Home